You're a film festival.
For years, you've operated the same way. You line up a roster of films to present, you advertise, you sell tickets, you show the films, and you hand out awards. Simple. At least, it was. Now that online streaming has gone mainstream, there is a whole new group of potential audiences to consider. How do you respond to this shift in expectations about access? Quite simply, it's time to adapt.
In recent years, a few online-only festivals have sprung up in response to this shift in viewing options, such as the PBS Online Film Festival and the now-defunct Babelgum Festival. Other festivals haven't changed their format at all. While I'm sure that each of these festivals has had their individual reasons for choosing to go digital or not (factors such distribution rights and budgets may come into play), neither approach attracts a viewer like me. I love watching films but don't have the money or time to commit to attending a festival in person. On the other hand, if I'm watching something for a festival, I expect the overall filmmaking quality to be higher than something I'd find on YouTube. I'm part of a group of potential film festival audiences that stands somewhere between the typical attendee and a person with no viewing standards whatsoever. How do you keep new audiences like me engaged?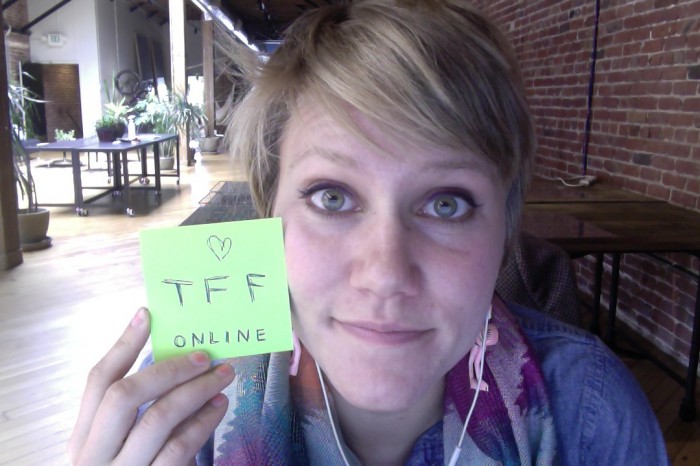 In my experience, no festival has done this better than the Tribeca Film Festival (TFF). TFF makes good on their mission "to reach the broadest possible audience" by staging a unique online component of their larger festival, featuring free streaming film selections and the #6SECFILMS Vine competition, as well as a few low-cost VOD selections. While some members of our team at AC were lucky enough to attend TFF in person (read about that awesome experience here!), I test-drove the festival's online streaming selections, and was impressed by the setup.
The "watch anytime, anywhere, as much as you want" aspect of some online film festivals makes me question the quality of the films. A festival may offer an amazing lineup of new and innovative films, but the lack of exclusivity lessens its perceived value. As such, TFF has upped the ante by limiting the total number of times each film can be viewed through their online portal. Anyone with internet access can sign up for a free Tribeca Online account, but the view cap makes each film seem more valuable. Viewers understand that they're part of limited group of people who get to watch that film. I learned this the hard way when I missed out on the internet-famous cat doc, "Lil Bub & Friendz," because I was too late when I finally signed in to watch it.
What I found most engaging about TFF's online festival was due in large part to its focus on community participation. One of the key things I miss when I watch a film by myself at home, rather than in a theater, is a sense of camaraderie with fellow theatergoers. Even if I don't speak to the strangers around me, I share laughter at a joke on screen with them, or we collectively pretend not to cry when something sad happens in the film. Similarly, the online component of TFF encourages viewers to participate and interact with each other by voting for their favorite online selections after they view them. I watched "Alias Ruby Blade: A Story of Love and Retribution," one of the selections offered online, and it was so good that I not only voted for it, I also tweeted about it, in the hopes that other people would watch it and vote for it, too. So, while I was able to watch a film on my own time, once I finished there were a lot of ways for me to feel a part of a community. TFF even had a Vine competition where viewers could submit their own 6-second films, which could be retweeted and commented on in real-time, sparking real conversations. By encouraging viewers to submit content and vote for their favorite films, TFF made me feel more invested and involved with the festival. I was part of a community and not just an invisible viewer.
By engaging online viewers in ways that emphasizes the value of the films and encourages audiences to participate, TFF has made its online competition into something that people actually feel invested in. These viewers, in turn, become evangelists for the films they feel passionate about and for the festival itself. This is an entire group of viewers that would otherwise be excluded, if audiences were limited to theatergoers only. It's important, for both festivals and filmmakers, to look beyond the typical in-person screening model for ways to connect with a wider range of audiences. If a film's primary purpose is to be seen, why not try to get that film seen by as many people as possible?
-Ali